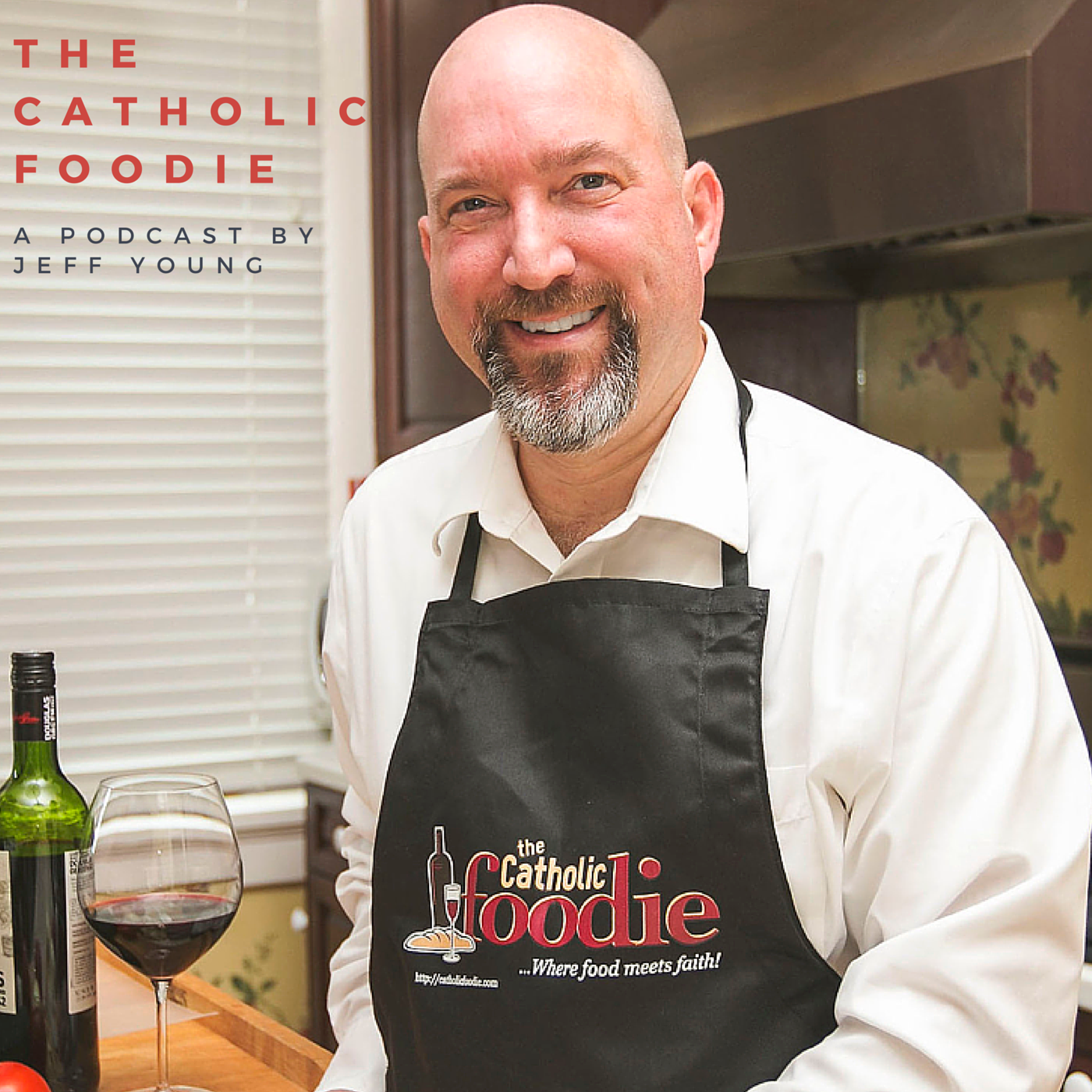 "Hi I'm Sean McGaughey from the Catholic Roundup at catholicroundup.com
This is Episode 33 of the Catholic Foodie
Coming up on today's show. A roomful of Jeffs A Recap of the CNMC More about jalapeno poppers Taking your Catholic Vitamins Birthday Sushi A foodie Kid's eye view of Cooking Mama for the Nintendo DS and more listener feedback and recipes than you can shake a kebab at.
Now heeeerree's your host: Mr. Jeff Young The Catholic Foooooddiie....."
Thank you so much, Sean, for such a wonderfully fun and creative intro!
We have so much fun on this episode of the Catholic Foodie! Come join us... where food meets faith!