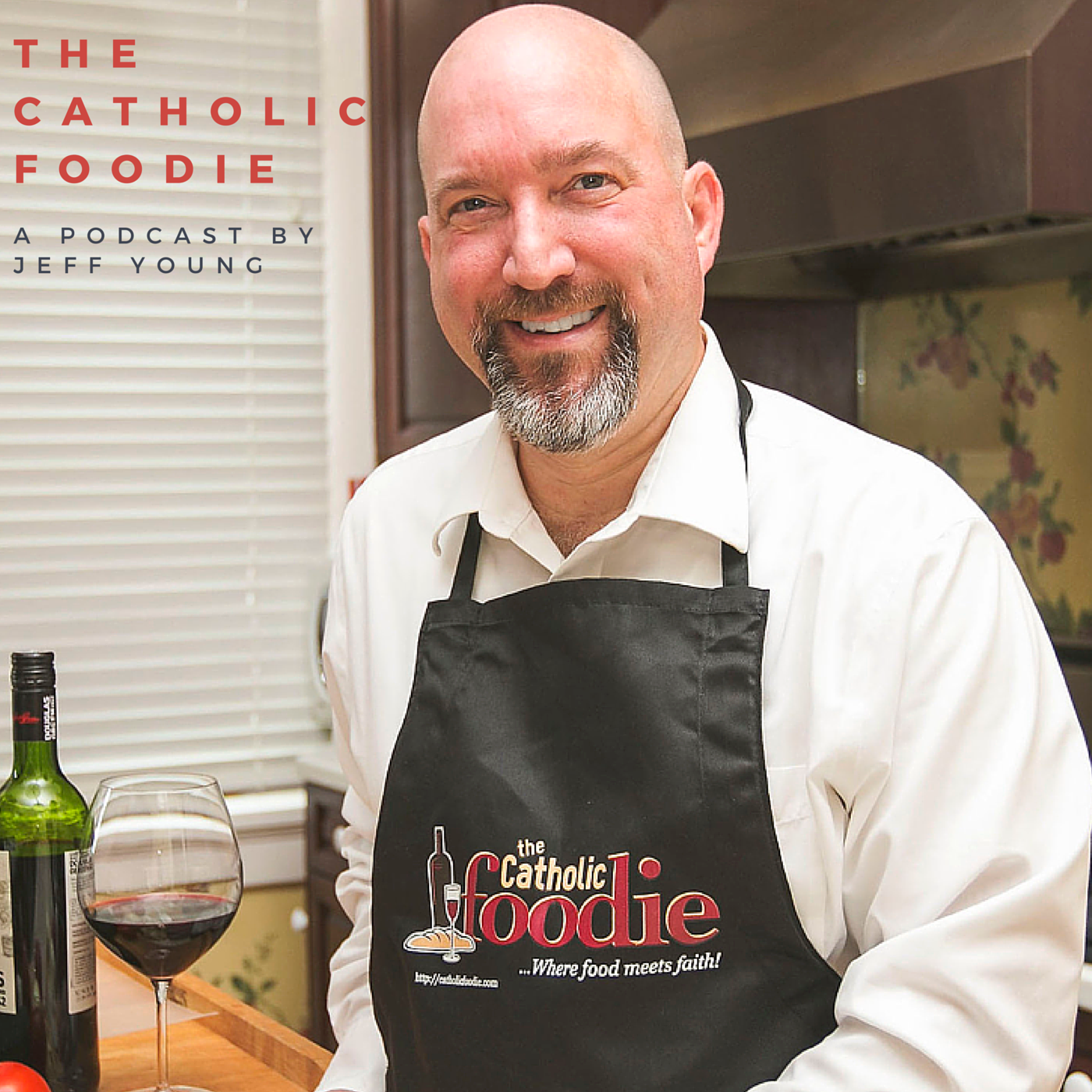 The symbol of the wine at Cana is apt: wine restores vigor to an exhausted man, warms him all through, brings color back to his face, gives him courage, softens his heart, takes away his sense of insufficiency, and sets him free.... The joy of God is a wine that changes the drab, cold, colorless, substance of human nature into the rich, crimson, warm vitality of supernatural life. It changes discouragement to hope, doubt to faith, it lights up the mind and in its light men see that the problems of the world today, which seemed insurmountable, are straws in the power of God, and in his name even a creature as little and weak as man can overcome them.
- Caryll Houselander [This quote appeared in the most recent issue of Magnificat (Vol. 11, No. 12)]
On the menu today... Chris Faddis and I talk about his new ministry outreach, Fast for Haiti. We have a bit of technology and social media talk too. And LOTS of feedback on this episode. It is GREAT to hear from YOU! What else is on the menu? Sushi, beignets, a 10 year old ministry dynamo (by the name of Anya Daneluk), a revival (of the home cook), and much, much more!
The Catholic Foodie... Where food meets faith!
http://www.fastforhaiti.com/
http://www.livinggracefully.net/
http://www.newmediaministry.com/
Kate Daneluk, Anya Daneluk & Children of Care
Inbetween Sundays
Of Sound Mind & Spirit
Manny - Manny's Home Cook Revival
Chris Brogan (Fun video) - The Value of Fun
To leave feedback for the Catholic Foodie, call 985-635-4974 and leave a message. You can also leave feedback for me at catholicfoodie@gmail.com.
Download episode 57 here or listen to it below:
If you like what you see and hear at the Catholic Foodie, please consider leaving a tip!
$2, $5, $10, or any amount... Your tip is greatly appreciated! Thank you!
You can find lots of cool stuff over at SQPN Gear: Catholic Foodie aprons, t-shirts, ladies tees, coffee mugs, tote bags. Show the world that you are a Catholic foodie! Head over to SQPN Gear now!
Get new episodes of the Catholic Foodie by subscribing for free via iTunes or in another podcatcher. Find me also at SQPN.com.
You can also find the Catholic Foodie at:
SQPN Connect
the Catholic Foodie on Facebook
the Catholic Foodie on Twitter